The day came. I'm selling my Aeronetics (AAR) Indicator Course Selector 5160. My plan was to build a home simulator, but due to the decrease in price on high-res monitors and the complexity of simulating a VOR, ILS and all the stuff to make this instrument work with a PC, I decided to sell this nicely-engineered part.
UPDATE: Already sold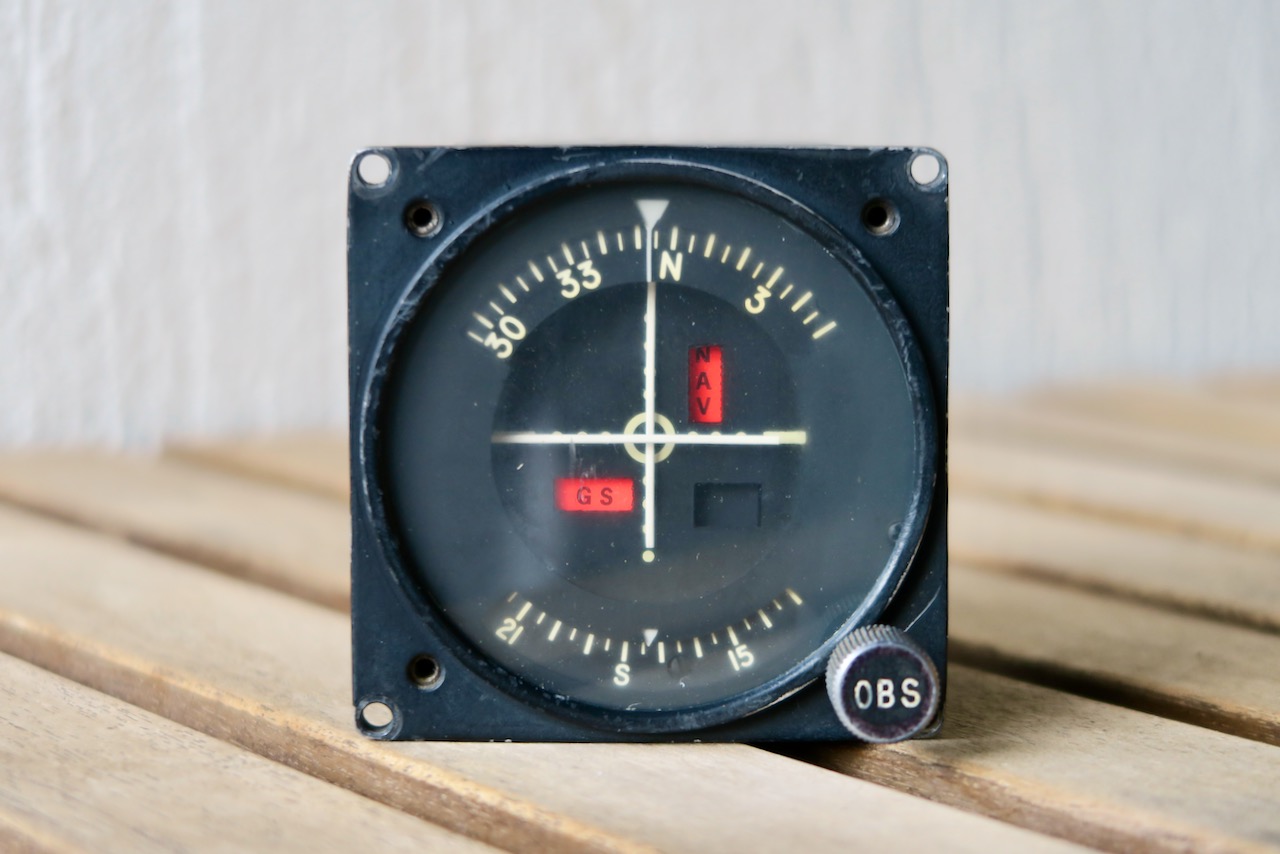 Aeronetics (AAR) Course Indicator #520-5160-009
This Indicator Course Selector got removed from an airliner in 2015, the condition is as-removed, was working at the time and comes with a full report from a certified US MRO (Southeast Aerospace, Inc.). The inspection to this unit with S/N 1059 was clear: "No damage noted" and no parts to be repaired.
This CDI interfaces with a 19-pin BURNDY BT02A connector as shown below: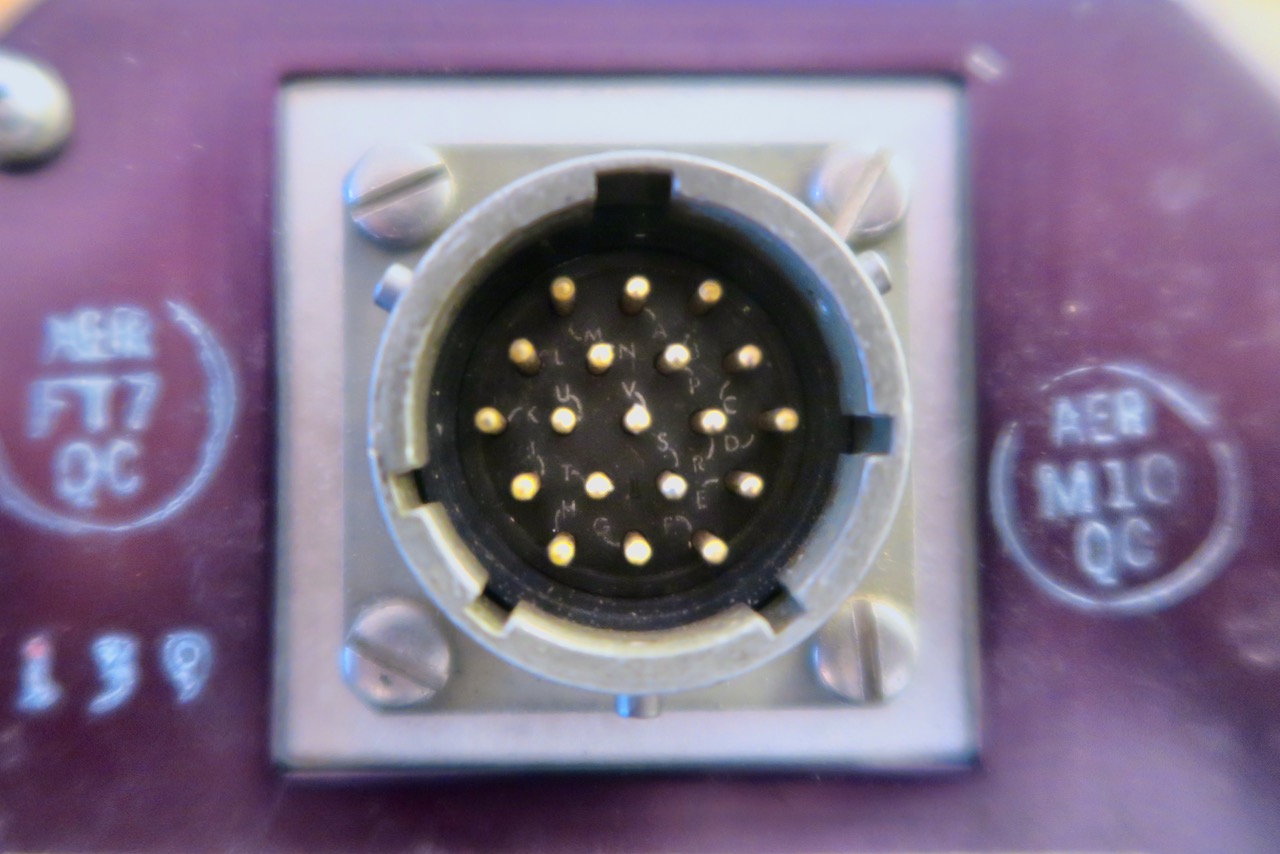 Some pictures