What is the MVP Program?
According to Alibaba Cloud (阿里云) website, the MVP program is "a program to reward community leaders that are devoted to helping others fully understand and use Alibaba Cloud technologies". Anyone can apply to be MVP, the decision will come after evaluating every applicant under some criteria I'll explain you in this article.

If you are serious about applying be sure to be familiar with their products and services. Having experience with other cloud providers will help, as many of the underlying concepts are similar. Be sure to get a free account and start playing now!
So, if you love to share and contribute knowledge to the community, be in the frontier of the technology industry and prove to be proactive and collaborative you'll fit the profile to become the next MVP.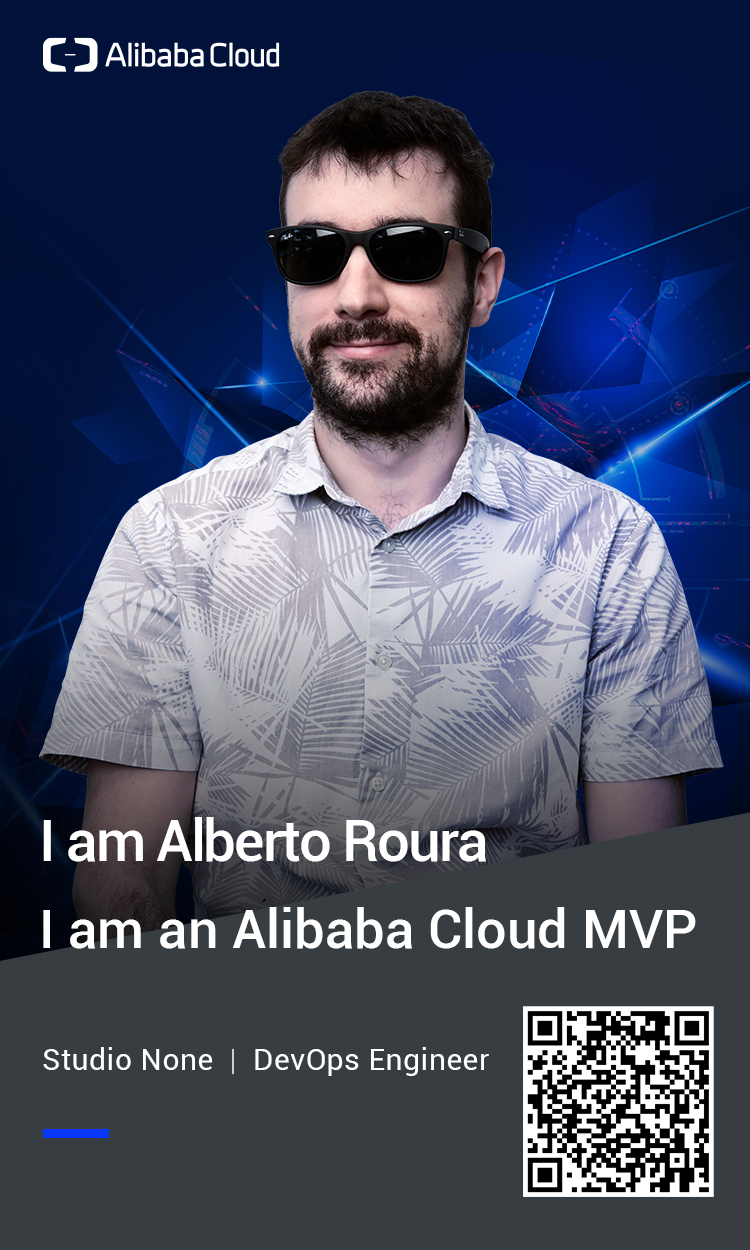 In my case, being the first spaniard to be MVP Diamond of Alibaba Cloud (阿里云), puts more pressure on me to get as good and collaborative as possible. (see my story here)
I see Alibaba Cloud (阿里云) main strength in its growing vision. They are in a very interesting space right now. It got, compared to last year, a lot of market share in niche markets, giving it a huge potential to grow in the coming years. It serves as a direct China Gateway helping with ICP Licensing. As a cloud solution it brings, in my opinion, the best of other cloud platforms, giving the scalability and services of the best but with the transparency of the easiest. Time will show how capable Alibaba Cloud can be, and in this mission, MVPs plays a role in showing that.
My experience as Alibaba Cloud (阿里云) MVP Diamond
I already organised several offline Tech Shows. The team at Alibaba Cloud were very supportive giving me more resources than I would imagine. I also had total freedom about choosing topics to talk about. Basically, I was there enjoying talking about the topics I like. What else I can ask for? I feel like being an Alibaba Cloud (阿里云) MVP Diamond gave me the opportunity to learn beyond what I was used to, as it helped me to get exposed to very talented people and very innovative people and tools. The amazing team at Alibaba Cloud never stops getting new ideas about how to engage with the community, being that a key. Man, they are good in that matter. The MVP program opens up doors to whoever is willing to explore the global exposure it offers.
Alibaba Cloud (阿里云) has a strong commitment to empower the individuals who are ready to shake the community around them. If growth is your goal, being an MVP will certainly help you with that. It pushes your boundaries beyond expectations.
---